Welcome to the Reclusive Moose
At Glacier National Park's back door
Welcome to the Reclusive Moose vacation rental cabins located on the west side of Glacier National Park. Our beautiful cabins occupy 2.5 acres of an original Glacier Park homestead site, and offer all of the modern amenities and conveniences you need in your authentic Montana cabin vacation rental.
Like the albino moose that frequents the property, our four newly built cabins are nestled among the lodgepoles, designed with seclusion and convenience to all your Glacier Park adventures in mind. Each cabin is naturally themed and tastefully furnished to reflect its namesake: Bear, Trout, Elk and Moose. From your private covered porch, you can take in the views of the Apgar mountain range and even a glimpse of the area wildlife.
Reclusive Moose Cabins are family friendly, with two bedrooms and accommodations for up to five guests, ample parking for one to two vehicles per cabin and a central fire ring and BBQ area. For your Glacier Park vacation, Reclusive Moose Cabins is the choice for comfort, convenience and the true Montana experience.
Close to Glacier

Easy Access

Private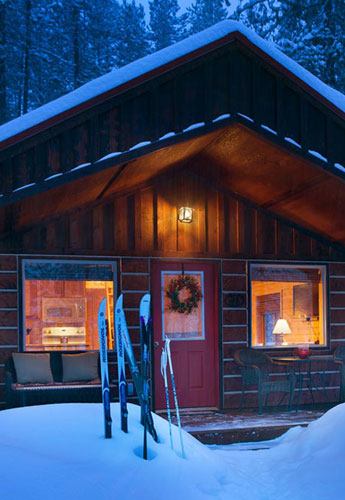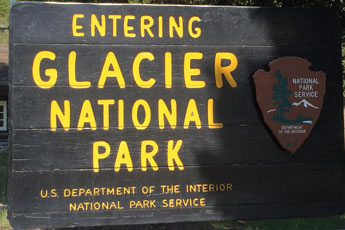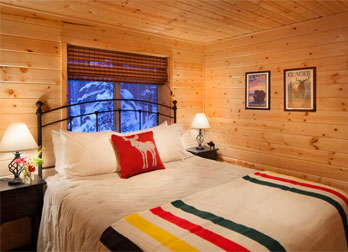 Just Relax
Four fully furnished cabins, one deluxe chalet
Check in anytime after 4pm and Check out before 11am. You will be provided with driving directions, nearest grocery stores, amenity list and our check-in process prior to arrival for your convenience.
Our cabins are stocked with travel guides, hiking book, bear spray and our personal recommendations about hiking, dining and local activities so you may enjoy the best Montana and Glacier have to offer.
Grab one of our complimentary Cruiser bikes for a short one mile ride to the confluence of the Middle and Northfork river which features 4 river access for fishing, swimming, skipping rocks or just enjoying the views.
Testimonials
Our guests shared their Glacier Park experiences with us
Thank you so much! Your cabins are amazing! The attention to detail and cozy decor makes our stay perfect. We appreciate your  hospitality. We had  a nice hike to Hidden Lake, saw a grizzly bear and had a fabulous hike on the Highline Sunday before the fire took off. Our prayers are with your community for the fires to end. Glacier is truly one of the most beautiful places on earth. We will be back. See you next time! Thank you! Jeff and Sandy  2018
Attention to detail, Cozy decor -
Designation
We would like to thank YOU!  We thoroughly enjoyed our stay at the chalet.  It was just the respite we were looking for - peaceful, gorgeous views, close to the Park, cozy and welcoming.  We could go on and on.  We've already recommended it to several of our friends and, if we come back to Glacier, we will look no further than the Reclusive Moose chalet.  We want to commend you on all fronts.  The chalet was lovingly decorated; you can tell the amount of time, attention and love that went into making it such a wonderful getaway.  Every aspect of our dealings with your business was professional, responsive and thoughtful. Again, thank you so very much for making our vacation to Glacier such a wonderful experience and a memory we will hold dearly. Regards, Theresa and David 2018
The Chalet was perfect -
Designation
Just wanted to drop you a note to tell you how much we enjoyed our stay with you in the Trout Cabin!  The cabin was just beautiful with all that could be expected and then some...I know if we ever get to return to your area we just want to stay longer.  You have done a wonderful job creating the perfect place to get away from it all, so relaxing.  We are sorry that we didn't get to meet you, and hope that we left things all in order.  I will certainly recommend you to any family or friends that are planning a trip to your wonderful corner of the world.  Thank you so much for a fantastic visit to Montana!
Sincerely,
Pam and Danny 2018
The perfect place to get away from it all -
Designation
We are just getting home from our extended vacation. Our stay at your cabin was toward the start of our trip. The cabin was everything we hoped for, and we enjoyed our time there. . . Ironically, we stayed at your cabin as a result of not being able to get into what had been our first choice. While we were in the area, we drove past that place, and we were so thankful we ended up at your cabin instead!! I was especially impressed by the updated information in the binder that was in the cabin, with regards to the fires and some alternate ideas of what to do in the area. It showed us how "hands on" you are. We have friends who may be coming to Glacier next year. They asked us for input from our trip, and we will certainly let them know about Reclusive Moose cabins! Thanks again. Janice 2018
Impressive local information -
Designation
There are not enough nice things we can say about this little cabin! The property is gorgeous. The cabin is gorgeous. It was the perfect size for my family of four. The surrounding mountains are gorgeous. The cabin had everything you would need for a comfortable stay: including brochures and maps for recreation in the area. My wife and I will certainly be returning for another stay! Thank you, Rodney 2018
Perfect size for our family of four -
Designation
What beautiful cabins at Reclusive Moose Lodge.  A great location that was very quiet and remote, yet close to downtown Columbia Falls and a very short drive to Whitefish which is a fun little town.  We were lucky to see snow on our 3 night stay in Moose Cabin.  The cabin is furnished with everything you could need.  Love how close the cabins are to the entrance of West Glacier.  One of the highlights of our stay was stopping at Polebridge Merchantile while in Glacier National Park.  The true feeling of days gone by was just wonderful.  Could spend a day there just enjoying the "old" feel.  Great pastries also. Everything was perfect for our stay in Moose Cabin and we truly appreciate the owners and the opportunity to stay in such a great cabin.  Duncan and Trish Beasley  Chesterfield VA  2017
Quiet and remote, yet close to downtown Columbia Falls -
Designation
Ryan & Christie: Just a short note to tell you how much we enjoyed your property.  You are conveniently located to the park and it was so enjoyable to come home after a long day of hiking and be able to cook a meal together with our family.  I only wish we could have stayed up late enough to see the stars.Thank you.- Chris 2016 stayed in our Glacier View Chalet home
So enjoyable to come home after a long day of hiking -
Designation
We were so very impressed with the cabin.  The cabin was spotless and every amenity had been considered.  We enjoyed ourselves immensely.  I could not have asked for better. –Rita 2015
We enjoyed ourselves immensely -
Designation
It was our first trip to Montana. It was everything we had read about and more. Glacier National Park is a treasure; right up with Yellowstone and the Grand Canyon (maybe a little better)! We thought the cabin near perfect. The trout motif was very well done throughout. Coming from Utica, New York (Sin City) it was amusing to think I was finally "sleeping with the fishes". Thanks again. We intend to come back for a longer stay next time.- Alicia & Jim 2015
Glacier National Park is a treasure -
Designation
We can not think of anything which would have made our stay better except more time. 
Just stop the clocks . . . -
Designation
Christie and I came here over 18 years ago from our native state of Georgia and fell in love with Glacier. We are avid hikers, cyclers, boaters and skiers. Most of our free time is spent on the rivers, hiking the trails, or snowboarding the Big Mountain. We share this beautiful place with our two loves our furry companions "Riley" our yellow lab and Saloman "Soli" our springer spaniel. Summertime means planting large vegetable gardens and catching trout. If we are not in the park, we are cycling or walking our furry four legged children and enjoying the summer days of Montana. We both have years of previous experience working in and outside the park in the hospitality business. This lead us to develop the Reclusive Moose Cabins so we may offer our own quality Glacier Park experience to any and all that come near and far to see this hidden Gem of Glacier Park.
Thanks for staying with us!
Ryan & Christie Dunn
Meet Ryan & Christie Dunn